Have you ever known a bunch as varied as cyclists? Chances are you do not have a clear answer to this question. But, yes, there are no other sporting enthusiasts as varied as cyclists. While you will find some looking to climb the Alps, there are others quite happy to ride through the streets of New York. Regardless of where you fit into this biking spectrum, remain assured about finding something relevant in the bicycling calendar. You will easily find once-in-a-lifetime cycle events filled with thrill and excitement.
If you want to get something beneficial out of your love for cycling, make it a point to attend any of these epic events enumerated below:
L'Eroica Cycle Events, Italy
L'Eroica is a well-known cycle ride, taking place in October every year. It starts and ends in Chianti, a small town in Gaiole, Italy. The event is more of a no-frills cycling rally with a focus on the history of classic bikes and cycling rallies. The riders at this event get the flexibility of choosing any one of the four routes. There are routes designed for cycling enthusiasts of various calibers. Where you will find the gigantic 205-kilometer ride making its way into this race, you will also have the option of taking up a small 38-kilometer stretch. What makes this event more popular and exclusive in comparison to the other races held across the world is its white road or "strade bianche." The white roads are gravel colored, challenging riding surfaces making up a large part of the varied courses at this event.
Skye Mor And Beag Road Sportives, Scotland
If you are in the lookout of exploring dramatic mountain landscape, then the Skye Island in Scotland would be the perfect choice for you. Not to forget, the island offers an enigmatic cycling racecourse. Here again, you will find both problematic and easily manageable stretches of 151 kilometers and 78 kilometers, respectively. You also get to pass the basalt pillar of Old Man of Storr while riding around the beautiful and wild Trotternish Peninsula.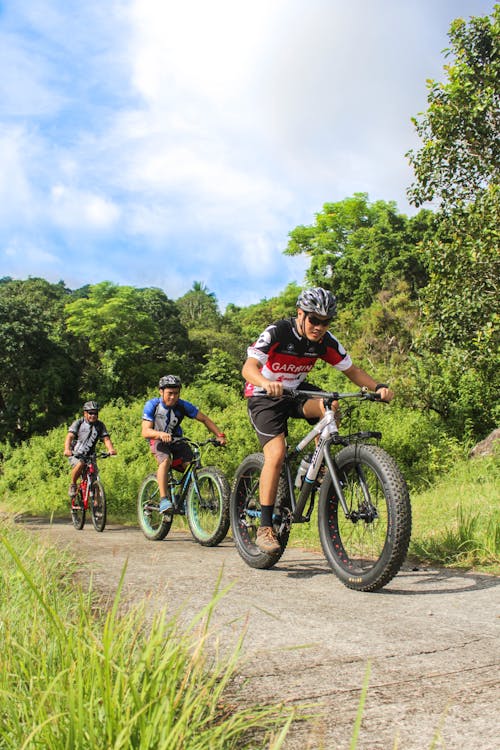 Transcontinental Cycle Events
In its seventh year now, this cycle racing event boasts of participants from across the world. The riders at this event are provided the start and finish destinations. They are also informed about the four checkpoints they need to pass along the route. The way they handle the race is completely a personal choice. The participants need to cover a distance of around 4, 000 kilometers. It is also important for the participants to have excellent skills in map reading as they would need them during the race. The latest course of this race will have the competitors navigating the Black Sea in Bulgaria through to Brest in France. They need to pass through mountains along the routes in Italy, Serbia, Bulgaria, and France. Climbs at this event are quite tough as well.
All three races mentioned above require good travel. However, they will also offer you memories to last your entire life.