Bikes are complete freedom! These are vehicles possessing the potential of offering transportation, exercise, and meditation as well. Nevertheless, you will first have to work on getting a bike. There are varied choices available in the market only to make the entire procedure seem daunting. Add the complication of getting good discounts on your purchase and the process would get more challenging further. So, what do you need to do to find a good bike discount?
Before heading to the local distributors, it works to find some details that can make the buying procedure more convenient and easier.
When Is The Right Time To Get A Bike Discount?
There are specific times during the year when you will be able to avail great discounts on bikes. These are:
Semi-Annual Sales
The large bike stores generally feature semi-annual bike sales. These are times when the shops will blow out whatever they have in stock. Previously, if you failed to buy a bike at a discounted price, these sales will serve as the right time for you to avail great discounts on your purchase.
Financial Year-Ending
Bike dealers generally offer tempting discounts during the financial year-ending or in March. During this time, staff members at these dealerships chase their yearly targets. They need to achieve their targets before the end of the financial year, that is, 31st March. Hence, they easily resort to the conditions of the buyers when it comes to making a sale. Therefore, this would be the right time for you to upgrade to a newer model within discounted rates.
Bike Discount During Off-Seasons
Off-seasons are also perfect for buying bikes at discounted prices. This goes special during the monsoons when the sales go down. Many people do not like to buy new vehicles during the rainy season as they fear to damage the looks and parts of their new possessions. Also, they do not want their vehicles to get soaked completely. If you like saving money and do not possibly mind the drenching experience, then this might be the right time for you to go for some nifty deals on bikes. Get the bike and use it after the monsoons. After all, all these days, you were doing without the bicycle, right? So, what is the problem in waiting for a few more months only to keep your new bike looking new? Also, sooner or later, your vehicle is likely to get drenched. So why not save some mullah instead? Great idea, isn't it?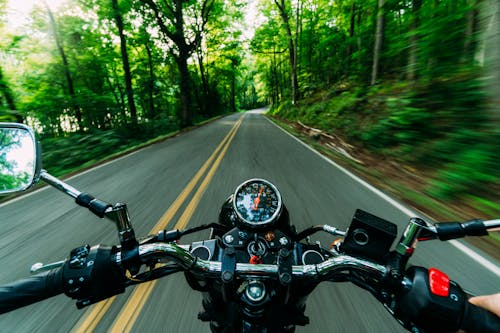 December Is Perfect!
The market during December is filled with New Year and Christmas celebrations, but many bike dealerships generally notice a decline in their sales. This is because the majority of the consumers like to buy brand new vehicles in January and not in December. This makes the business a bit slow for the dealerships. Hence, if you are walking down a showroom during December to get your new bike, you will be welcomed with discounted prices. So, this will be the perfect month for you to cut on some great deals.
Speaking of places where you can get good discounts on your bike purchase, literally, there are many. You can choose direct dealers online, online retailers, and even local stores. These will offer you bicycles within rates you can afford along with some special discounts.